 Education
is the best key
success life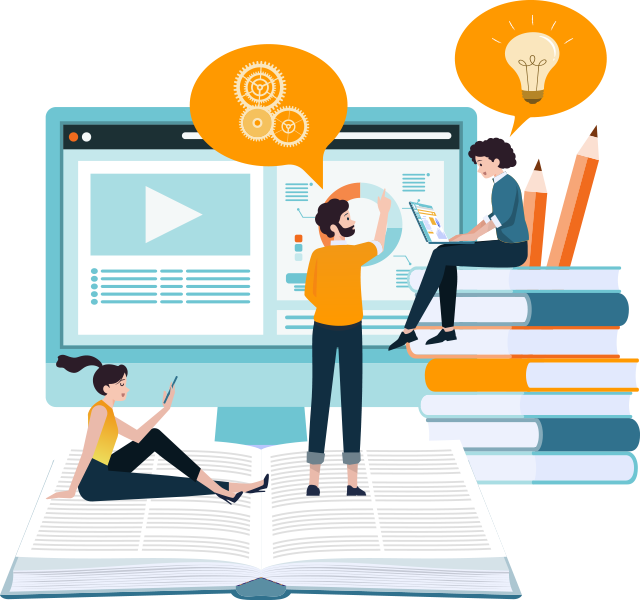 Podcasting operational change management
inside of workflows system
OUR COURSES
Features Courses
At vero eos et accusamus et iusto odio dignissimos ducimus qui blanditiis praesentium voluptatum deleniti atque corrupti quos dolores et quas molestias excepturie
We Are Experts Learning Institution
At vero eos et accusamus et iusto odio dignissimos ducimus qui blanditiis praese ntium voluptatum deleniti atque corrupti quos dolores et quas molestias excepturi sint occaecati cupiditate non provident, similique sunt in culpa qui officia deserunt mollitia animi, id est laborum et dolorumfuga. Et harum quidem rerum facilis est et expedita distinctio. Nam libero tempore cum
Our Upcoming Courses
Our Featured Programs
Event item not found!
Our Student Parents Say About Us
Being part of an Accredited Institution like Oak City International College is a blessing. This is because it affords students opportunity to attain all their educational needs without struggle. The dynamic method of teaching employed by the lecturers makes learning enjoyable. I must say, my knowledge in the field of nursing has increased greatly. I therefore recommend Oak City International College to anyone desiring to achieve something great in life to join the Oak City Family. Surely with Oak City, there is no cause to regret.
Oak City International College is so far the number one best college in Ghana and African. It is highly recommended for anyone interested to undertake Nursing program and Medical Laboratory Technician course. The college has well equipped modern laboratory, it also has scholarship package available for its students who may pursue further studies abroad. The serene atmosphere on campus is conducive for studies. Both the academic and the administrative staff are all friendly and relate so well with the students. The college is accredited by Nursing and Midwifery Council (N&MC) and it's affiliated to University of Cape Coast (UCC).
Quality education begins with availability of well trained and experience lecturers, ready to impact knowledge in all the content needed by students to be recognized as a Registered Nurse. I can confidently assure you to look no further than Oak City, because it has all you need to succeed. Everything in the college is channeled towards molding you to become what you dreamt to be in the field of nursing.
I am blessed to be part of this noble institution, the Oak City International College to undertake Pharmacy Assistant (MCA) course. I have benefited greatly from the content provided right from tuition, good interpersonal relationship to the serene campus atmosphere of the college. I therefore recommend this college to anyone interested in undertaking Pharmacy Assistant (MCA) program amongst other programmes like, Journalism and Media studies, Radio Presenting, Fashion Design, ICT, Business Studies and Digital Marketing, Banking and Finance, Event Management, Accounting, Technical Courses like Plumbing, Building Construction, Electricals and Electronics and Auto Mechanics etc.
Juliana Enyonam Mensah
MCA Student
Why You Learn Education
Sed ut perspiciatis unde omnis iste natus error sit voluptatem accustium doloremque laudantium, totam rem aperiam, eaque ipsa quae ab illintore veritatis et quasi architecto beatae vitae dicta sunt explicabo.
Where You Can Start From Education
Learn how to make a What You Get Is What You Hear (WYGIWYH) editor for speech synthesis using Santy.io's editor for Portable.
Used The Web For A Day On Internet Explorer
A Detailed Comparison Between WordPress And October
Block Slack's Contribution To Building A Better Collae
Let's Take a Small Tour From Our Campus
Reads Our Latest News & Blog